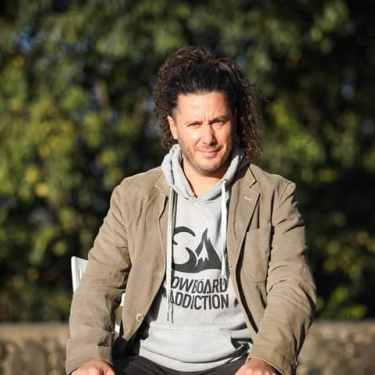 Emanuele Nargi
Erasmus+ Trainer
Work experience
Adviser, expert and trainer of the UK National Agency, Erasmus + and Council of Europe - POT. He was part of an interdisciplinary team (INCA Team) until November 2014 where he managed and coordinated teams of experts and training programs aimed at sharing artistic skills and ideas among artists and participants from all over Europe. It collaborates with organisations for the development of communities, the promotion of diversity and the principles of equality for the benefit of all. He works with several theater companies and research groups in the UK and Europe as an actor, director and coordinator. He teaches courses on "body and consciousness" in cultural and art centers, medical departments, associations, centers of functional diversity, schools and universities.
Areas of expertise: performing arts; the development of cultural identities; development of the active community; local development groups; Informal education; multimedia.
Educational pathway
Emanuele Nargi studied theatre, earned an MA in Performance Making at Goldsmiths, University of London. Graduated in Physical Theatre and Word Theatre at Centro Danza M. Testa in Rome (Italy). Earned a Degree of Arts and Science in Performance at the Università La Sapienza of Rome (Italy). He has been trained by the Italian, Polish and UK National Agencies of Youth programme, Youth in Action, Erasmus+. He has been involved in cultural and arts projects at local and international levels. He has been teaching courses about "body and awareness" applicable to medical departments, associations, schools, disability centres, cooperatives, universities, cultural centres and arts centres. The training work he has undertaken has given him the skills to focus on inclusion of young people from socially excluded backgrounds and the ability to communicate with them.
His participation in intercultural projects has called upon his ability to deliver training. Design and develop training requires excellent communication which obviously has a knock-on effect in the way people respond and expedite their tasks.
His 'hands-on' experience will be broadened by being able to attend Transnational events as well as providing him with networking opportunities. He is a member of several Networking Group; he would welcome the opportunity to share his experiences and ideas.
https://terre-moto.wixsite.com/terremoto-english/galeria

Zurück
Alle Kurse von Emanuele Nargi